I use visual art to create connections between abstract concepts and editorial content. Through mixed media, photography, illustration, painting and design I create a visual language that reflects the writers intentions and tone with an artists vision to support the story.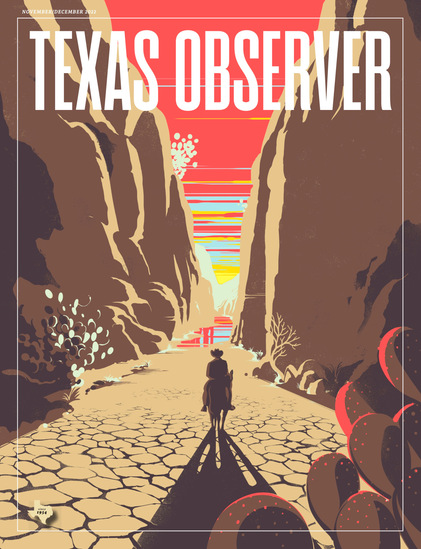 Illustrator Adria Volta created this cover for our series on the Rio Grande. When I commissioned this piece I wanted a cover that referenced the National Park Service posters from the 40's and 50's to evoke a sense of nostalgia.
Illustration by Molly Magnell in support of a piece focusing on the lack of training opportunities available to OBGYN's in Texas.
Photography by Shelby Tauber
Illustrator Clay Rodery created this surrealist portrait of Dave Carney a Texan political operative who is rarely photographed.
Illustration by Clay Rodery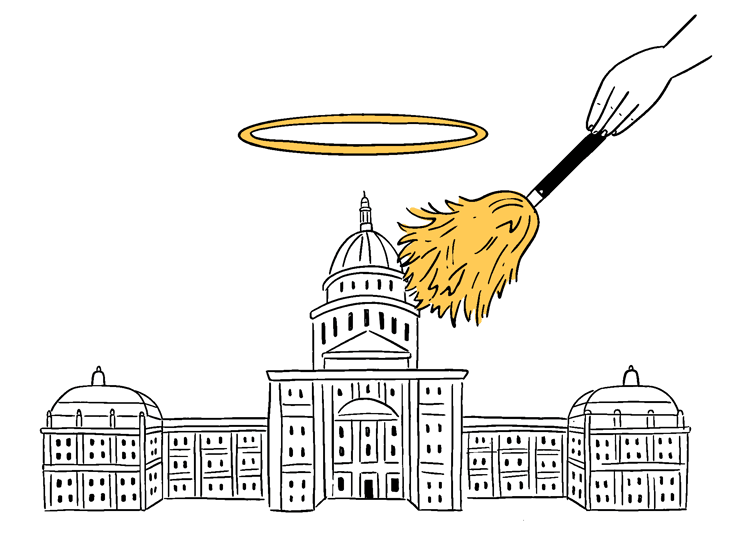 Having worked with Drue several times I knew she wanted to experiment with motion. So we worked together to add some movement to her spot illustrations.
To bring life to the words of the children photographed and profiled by photographer Jesse Freidin, we requested handwritten notes which were incorporated through out the series. Which allowed us to have a more collaborative spirt.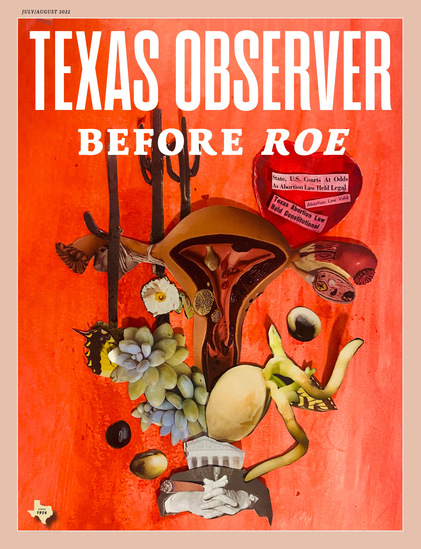 Collage by Laura Klopfenstein in support of a package of stories documenting the lives of Texan women in the pre-Roe era.